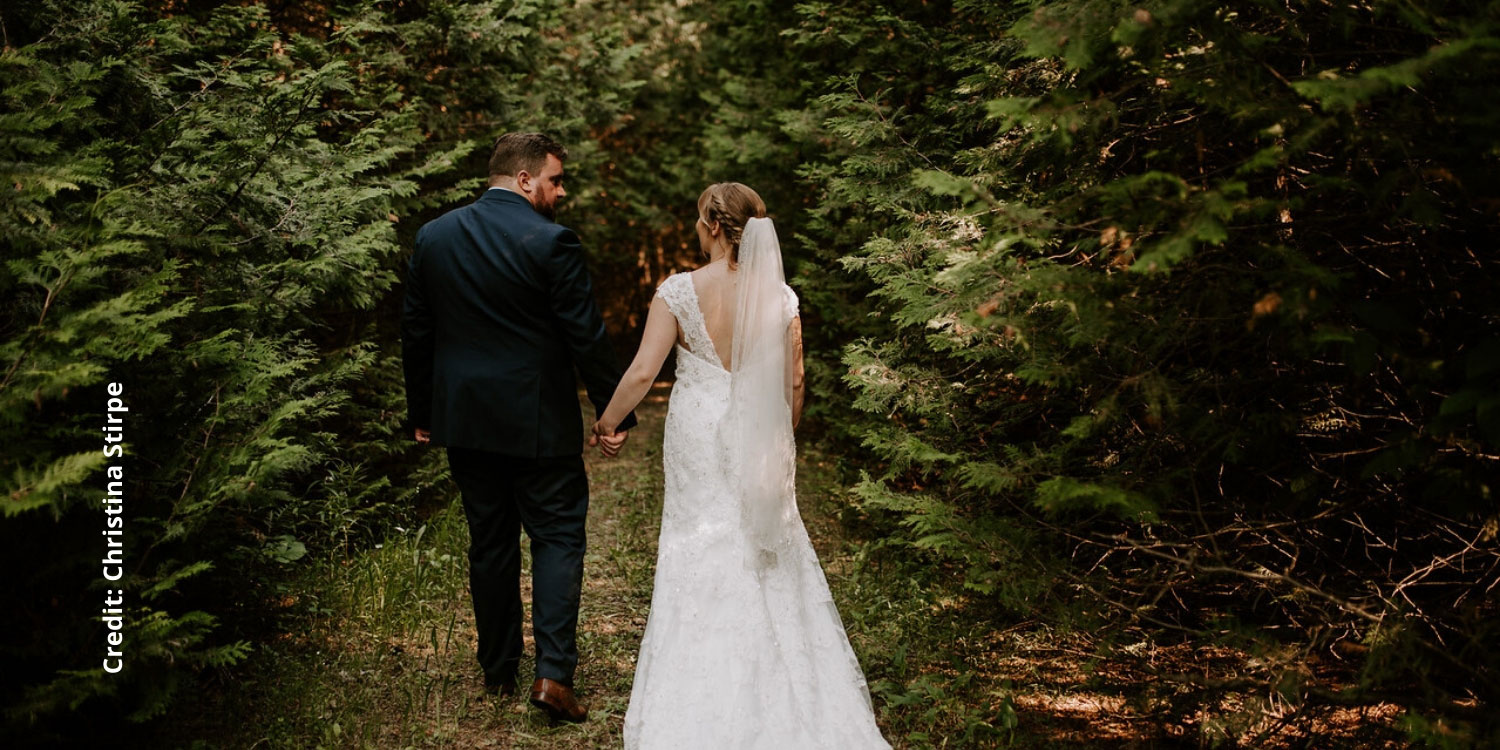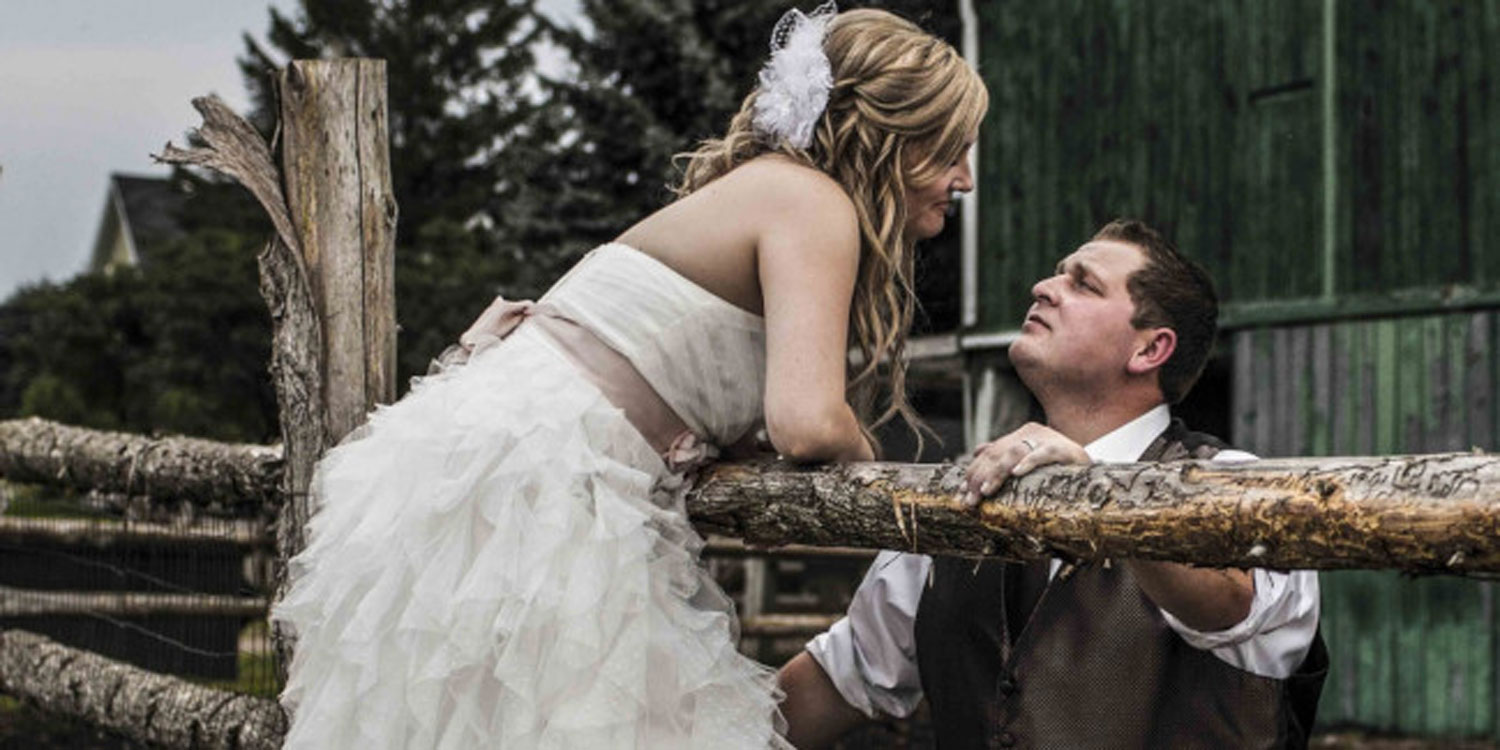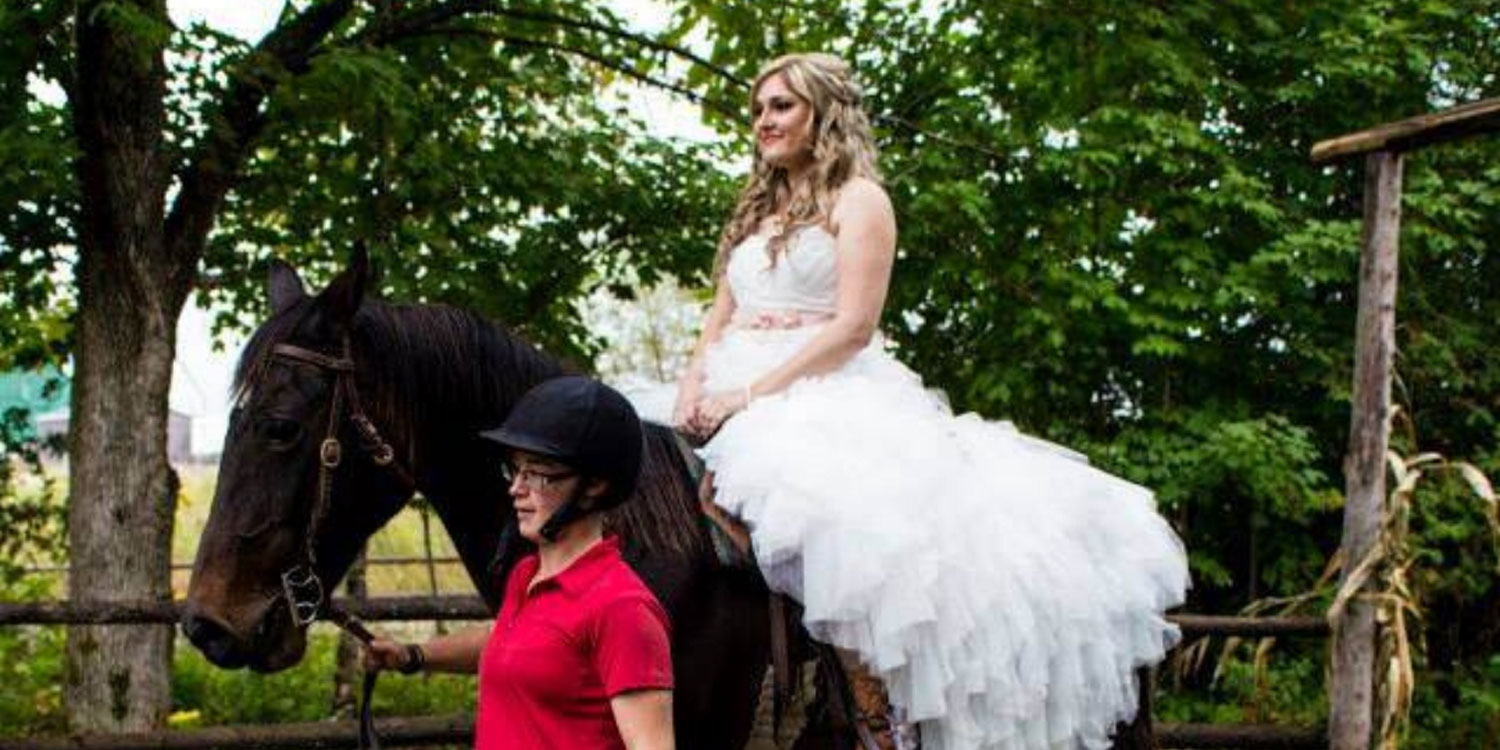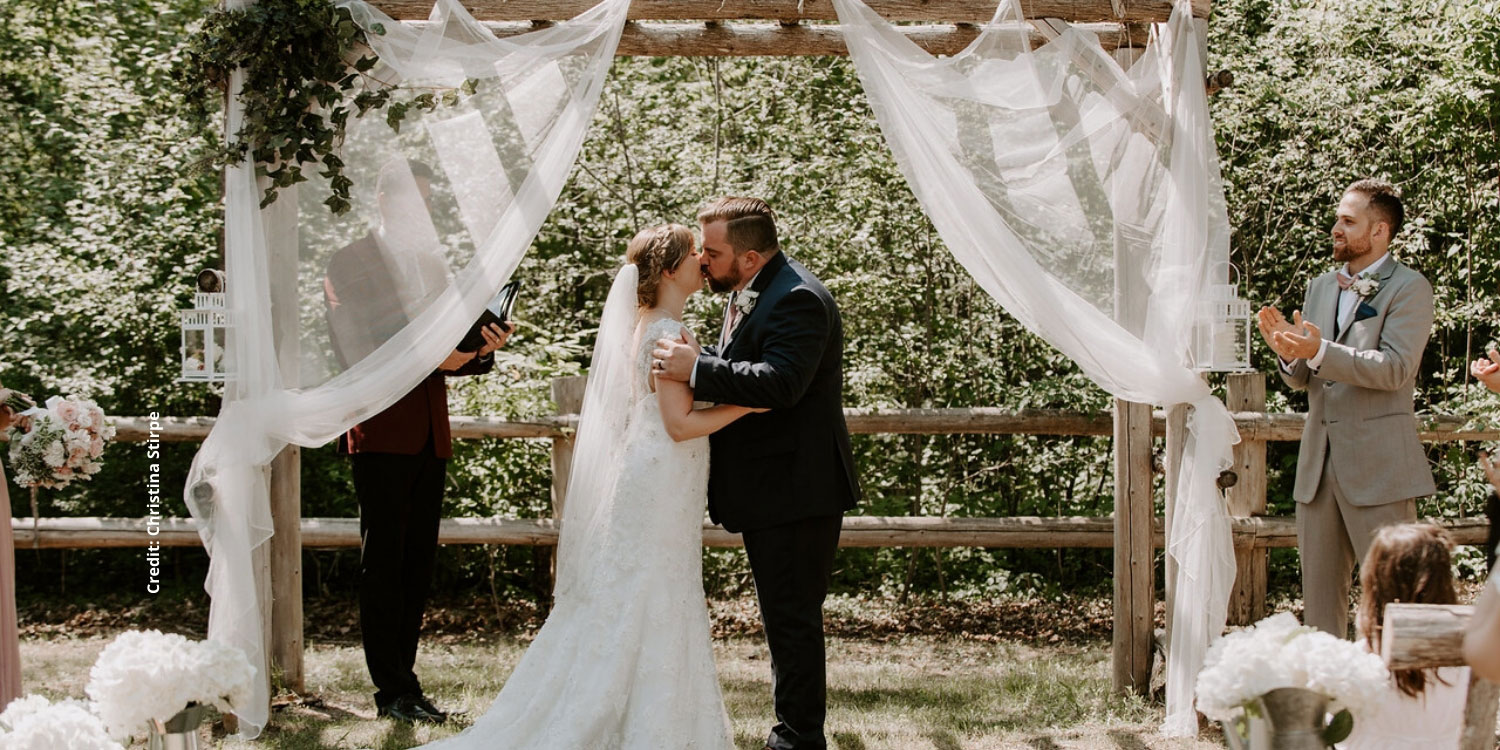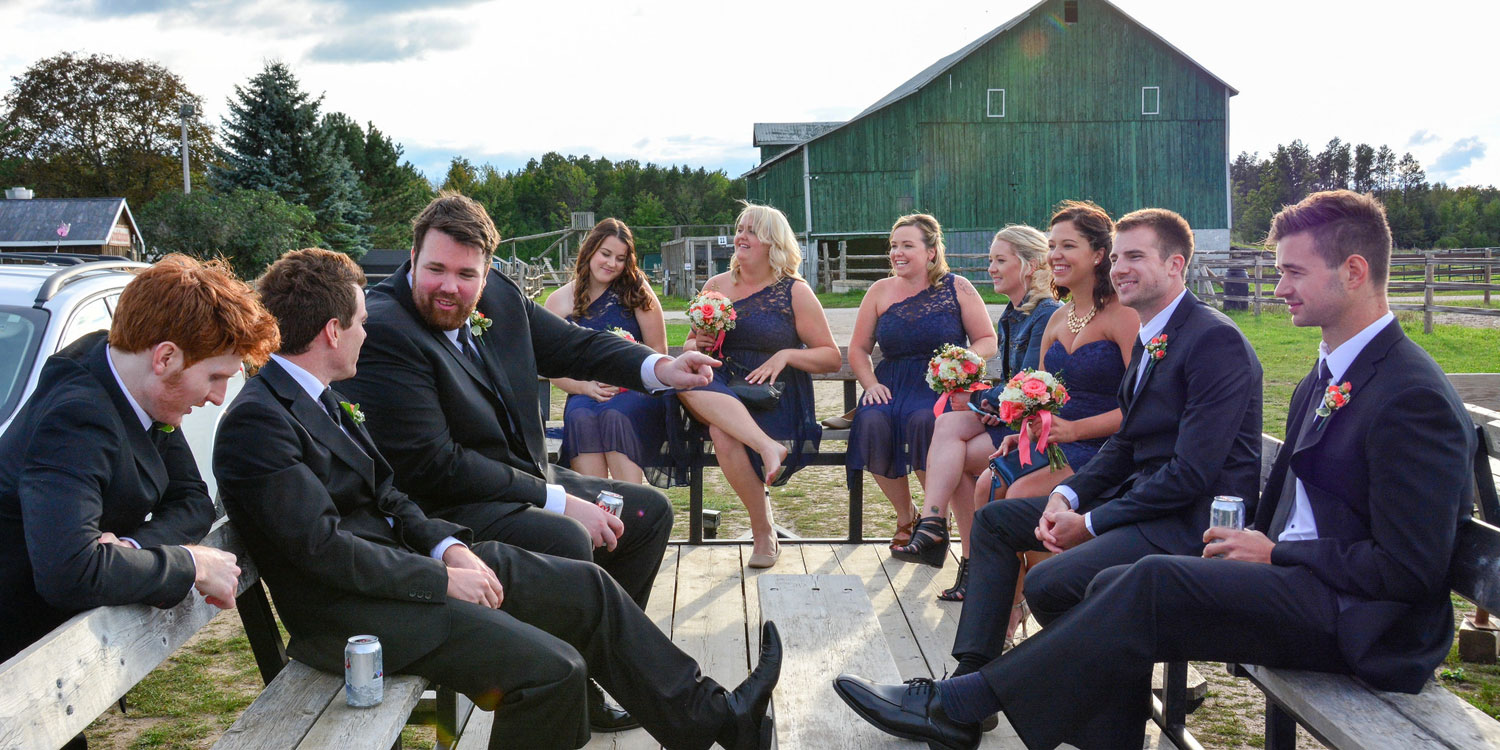 Forest-Roundranch wedding

Hold your big day at our rustic, beautiful ranch
Country weddings are becoming more and more popular, and you may dream about the day you say "I do" at the perfect rustic venue. If you are looking for a spot that hosts country weddings in the Barrie, Ontario area, look no further than Rounds Ranch.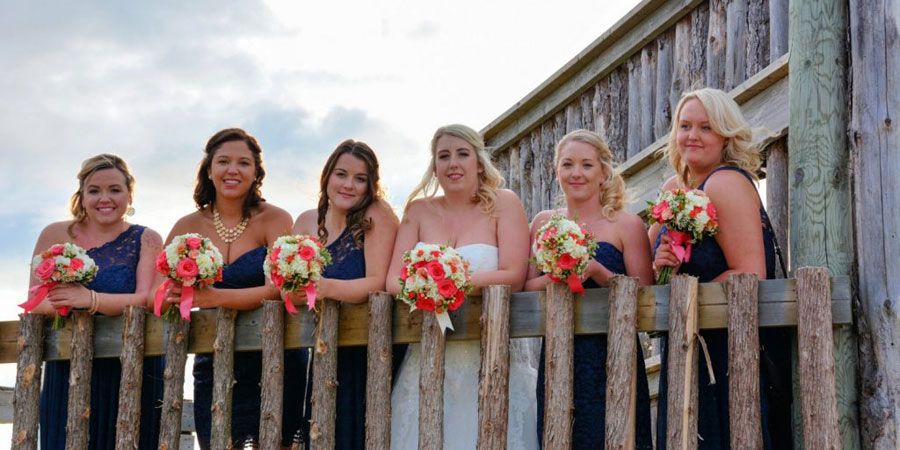 You can say your vows under a beautiful arbor in our secluded outdoor wedding chapel, which is located just inside the forest. This private area has custom-made cedar log benches and fencing and is an ideal setting for your wedding ceremony.
After the ceremony, get ready to party at our Western Pavilion! This 4,000-square-foot space features authentic country charm and comes with a large stage, electrical outlets, and rustic picnic tables. Capacity at our Western Pavilion is approximately 150 guests.
We know planning the perfect country wedding can be stressful, and our job is to make things easier on you. This is why, in addition to our venue, we offer many add-ons to help you customize your wedding to suit you and your guests.
Country weddings are one of our favourite events to host and plan here at our ranch. We can't wait to help you and your guests make memories they won't soon forget! Contact us today at Rounds Ranch to tell us more about the ideas you have for your big day and to find out more about our different venue spots and add-ons.  Download our 2022 wedding brochure here.