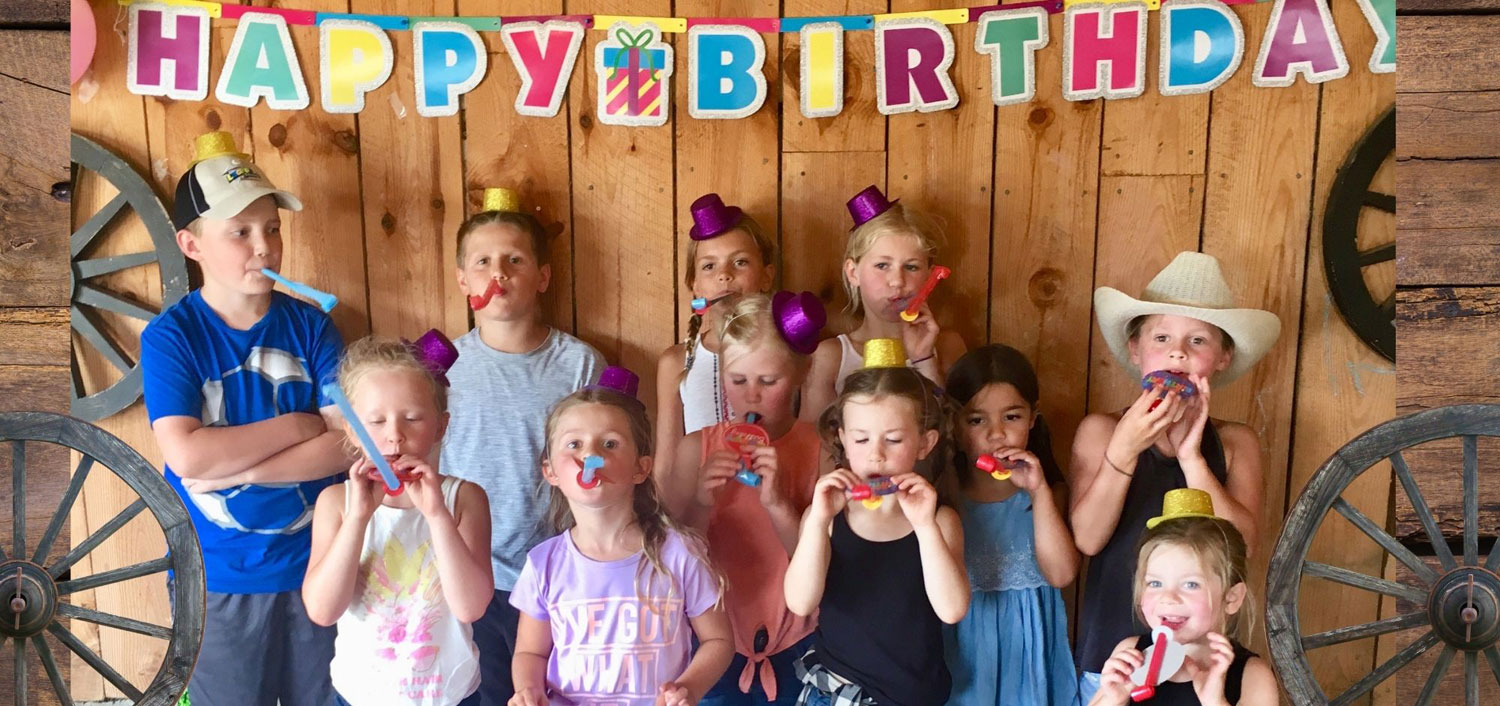 Rounds Ranch Birthday Party
YeeHaw!
Your child's inner cowboy or cowgirl will kick up their heels with joy as they celebrate their birthday surrounded by all their friends at Rounds Ranch. We don't believe you have to rob the bank in order to throw the best birthday party ever for your l'il whipper snipper.
Purchase tickets to the Ranch for each person attending the party and organize your own party fun with all our Ranchland Activities.
NEW for 2021 Tumbleweed Turnabout

Buckaroo Bouncers (Jumping Pillows) socks required

Pony Rides (additional cost)
NEW for 2021  250' Sack Shoot'n Scoot
NEW for 2022 RR Mercantile


New for 2021 Lickety Split Slides

500' Slip'N'Slide (additional cost)
Party Barn
Make your party extra special by booking one of our private "Party Barn" for 2 hours but feel free to stay and play at the Ranch for as long as you'd like. The barns come already decorated in a western theme but you are welcome to personalize them to celebrate your young'uns special day. Bring your own food & supplies or purchase from the cookhouse.
These rooms holds approx. 21 people (equipped with 3 tables with benches and 1 table for presents and food).
Once you book your barn you will receive an email with the link to book your tickets (tickets can be purchased any time prior to the party date)
We have 2 Party Barns for you to choose from