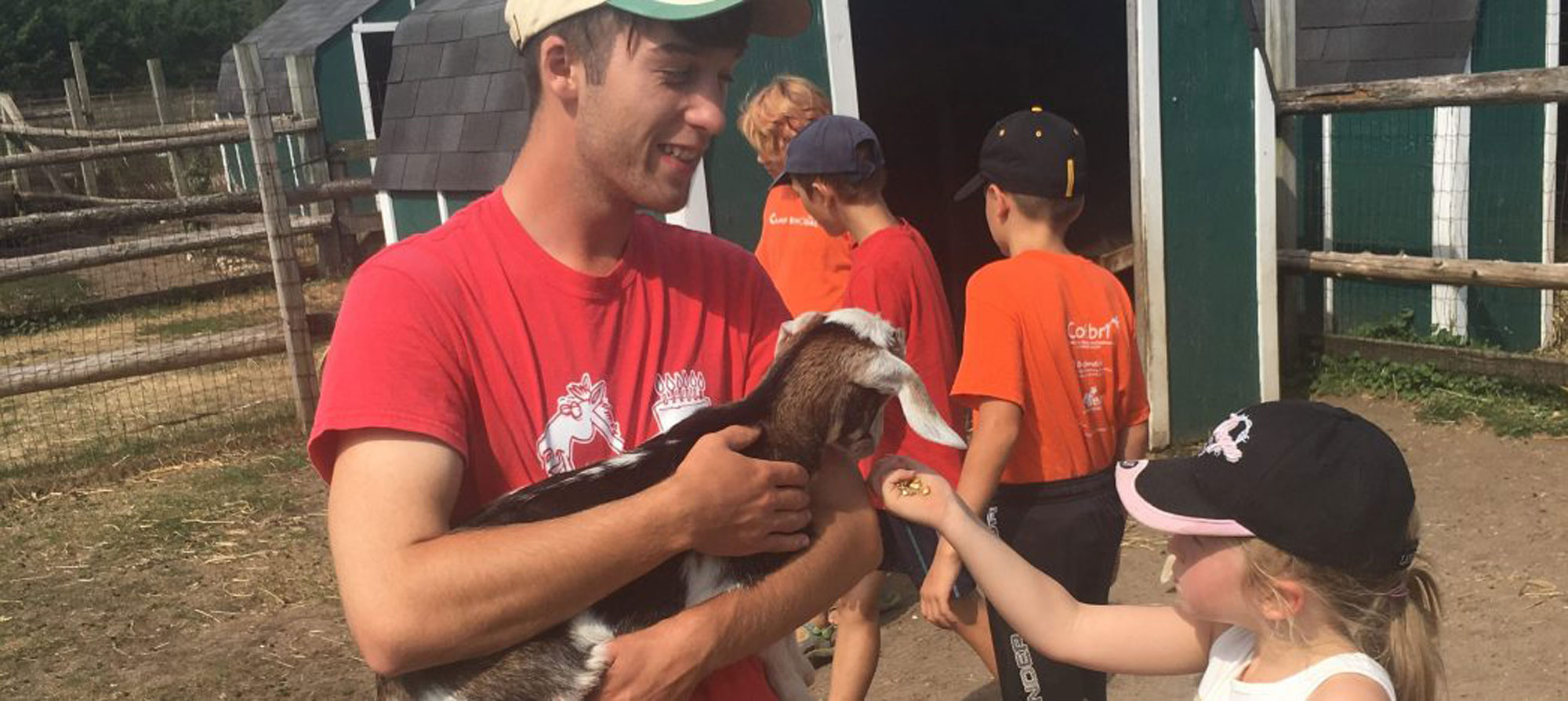 About Our Camp Venue
Let us Host the Perfect Day Camp Experience for your Group!
Looking for an exciting day outing for your campers this summer?  Rounds Ranch is just the venue for your organization- YMCA, City/Township Programs, Church Groups, we welcome all!
The Ranch boasts 125 acres of fun-filled adventure that will keep campers busy all day, creating memories for a lifetime!
Children will participate in a variety of activities on a rotational basis with a break for lunch in between.
Camp Activities
Moo Maze – Play a cow poke game in the straw maze and find out your moooood while trying to figure your way out.
Petting Zoo – Visit and feed our many farm animals, including goats, sheep, chicks, bunnies, ponies, llamas,  pigs etc.
Barnyard Boxcars – Ride the wiggly barrel train around Ranchland.
Pedal Carts – Race around the track on pedal carts.
Obstacle Course – Challenge each other to a race through the obstacle course.
Mist Maze – Cool down on those hot summer days.
Western Fort and Playground – Test your riding skills on the Bucking Bronco, have a blast on the zip lines, climb the rope ladders on the fort and swoosh down the slide, or bounce around on one of the bouncing ponies.
Corny maze– Find all our corny characters while having fun along the way! Find all spinners in the maze and become the corny champion!! (open 3rd weekend in July)
Duck Races – Race the rubber duck down the water trough by pumping the hand water pumps.
Buckaroo Bouncer – A gigantic trampoline in the ground for a bouncing good time!  2 huge pillows that can fit 30 jumpers per pillow!
Tumbleweed Turnout – Round and round you go as the tumbler goes down the track.
Sack Shoot'n'Scoot – Grab a sack, climb the hill and swoosh down the hill.
Lickety Split Slides – Fly down these super fast slides onto a huge thick gym mat
The Mercantile – Visit to purchase souvenirs, drinks, snacks, sweets or treats.