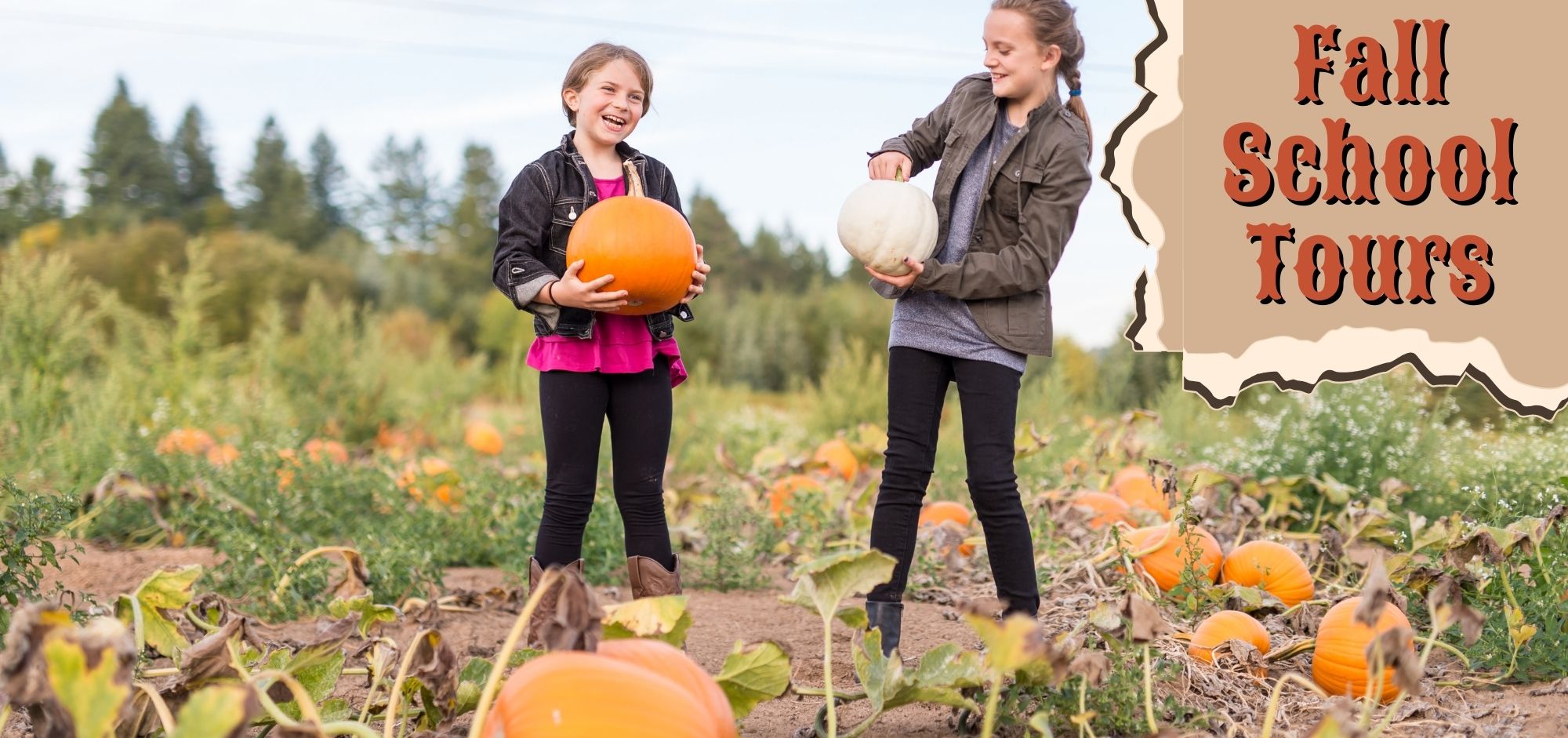 Fall School Tours
Enjoy a wagon ride to the Pumpkin Patch where your students will pick their own small pumpkin from
the vine to take home.
Walk through the Pumpkin Patch to further their understanding of how pumpkins are grown. We encourage teachers to take time for some hands-on learning & exploration; let your students identify the vines, leaves & pumpkins in their natural environment.
Each teacher can pick their own any size classroom pumpkin.
Enjoy self guided learning in our pumpkin laboratory where your students will connect math & science through hands-on exploration.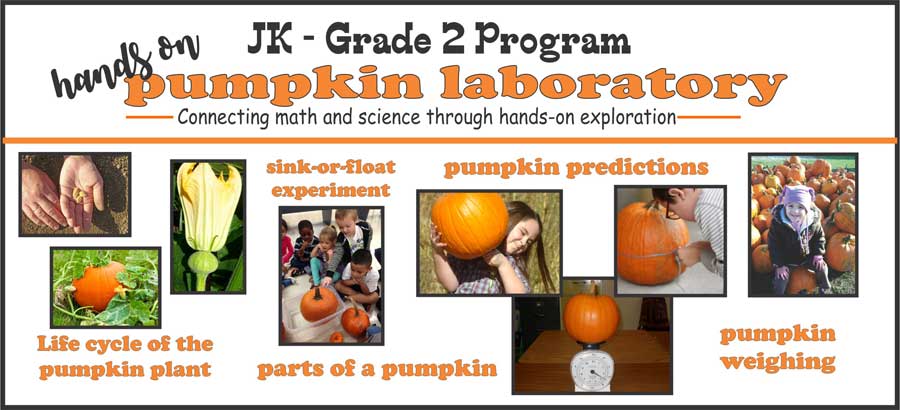 Students will also enjoy visiting the Petting Zoo, playing in the Western Fort, riding in the Barnyard Boxcars, finding the cow stations in the Moo Maze and zipping around on pedal cars plus other Ranchland fun.
This tour is 2-1/2 hours in length allowing time for snack and lunch.
Cost per student $11.95 +hst morning or afternoon tours
or $13.95 +hst for a full day
ALL HOME SCHOOL groups please call the Ranch to inquire about
prices & booking in a group of families at 705-322-6293
Parent helpers are FREE (we honour the parent to student ratio of each school) and does NOT include a free pumpkin.
Pumpkins can be purchased by CASH ONLY through our honour box.
Tours available Wednesday, Thursdays & Fridays during September & October 2023