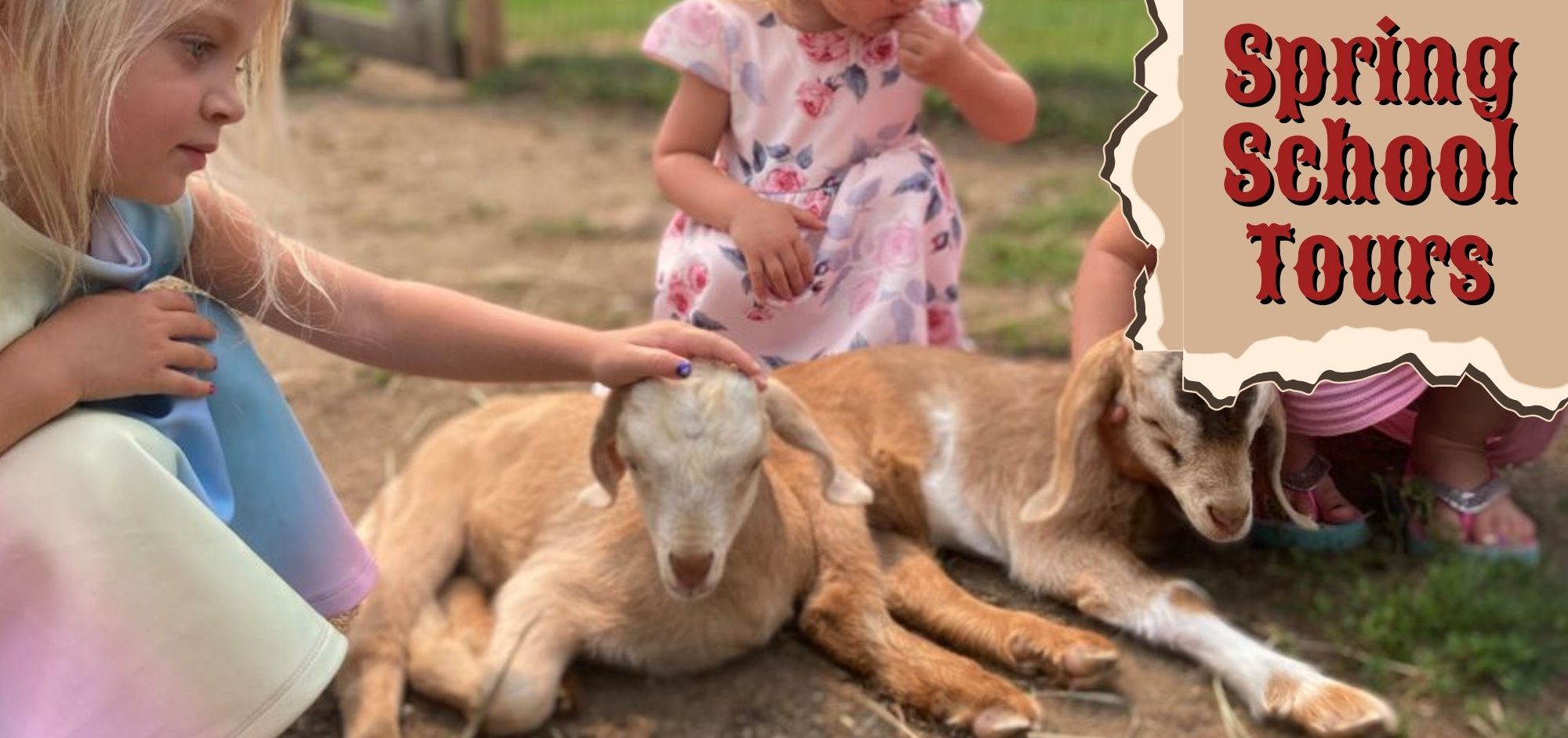 Spring School Tours
This year we have decided to offer a school tour program that offers a self- guided program with less touch points so your students can have a safe fun-filled spring learning experience at the Ranch.
Your students will enjoy visiting all our farm animals including all the NEW life on the farm in our petting zoo where they will get to pet and interact with all the farm animals.
Visiting the animals will give the students an opportunity to see & learn the differences between each farm animal.  We encourage teachers to take time for some hands-on learning & exploration, as well as let your students identify each animal's unique traits in their natural environment.  We will be providing you with an animal exploration sheet with activities to do while you are visiting each animal.
Students will also enjoy visiting the Petting Zoo and playing in Ranchland: Western Fort with ziplines and slides, Barnyard Boxcars, Moo Maze, pedal cart racetrack, tumbleweed turnabouts plus many more fun activities.