2023 Dates & Prices will be coming soon
Flashlight Corn Maze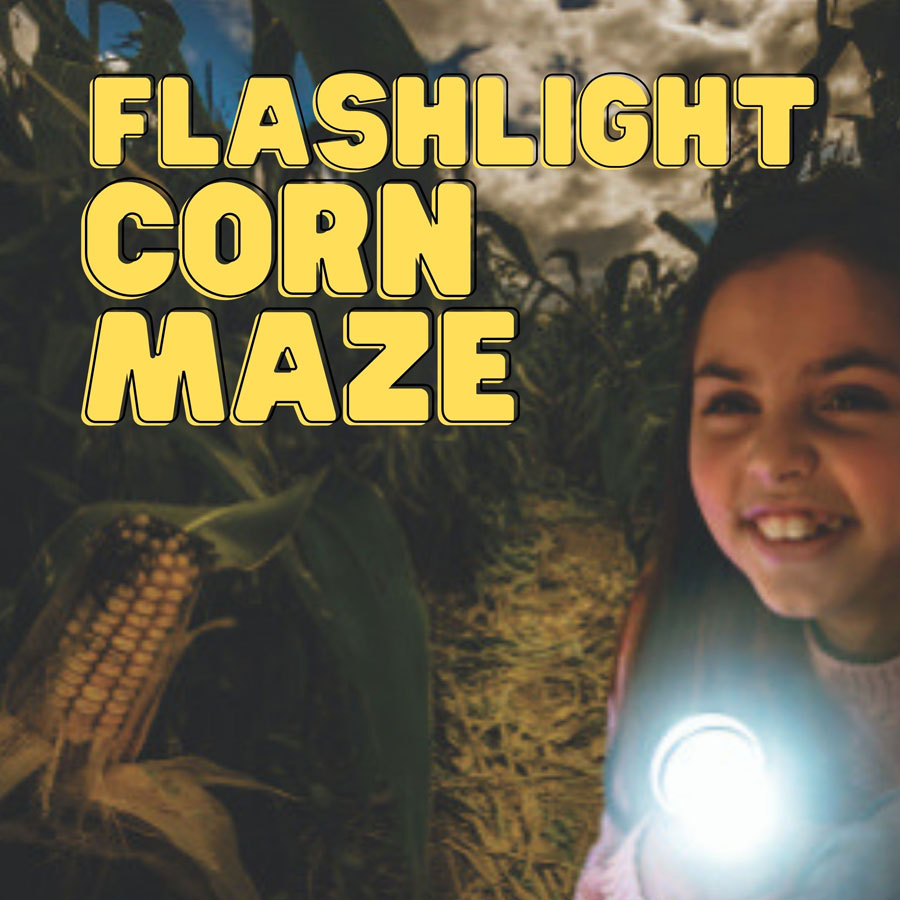 Can you solve our interactive maze puzzle to find the secret…in the dark? Bring your flashlight and try to navigate your way through the twists and turns. Try not to get lost!
The Flashlight Corn Maze package also includes a Campfire!  PYO any size, any colour pumpkin from the patch – included in admissions.
Enjoy all of Ranchland while you're here before it gets dark. Activities such as jumping pillows, ziplines, barrel train and more.
Saturday nights ONLY in October until 10pm
Last date available Oct 29
Tickets available online only
Adults & Youth 10+:
Book online to save up to 26% (the further in advance you book the greater the discount!) $17.99 when booked 30+ days ahead of your visit to the Ranch
Gate Price $23.99 + HST
Price includes a FREE any size/any colour pumpkin picked in the pumpkin patch
Kids Pass (2-9)
Book online to save up to 32% (the further in advance you book the greater the discount!) $12.99 when booked 30+ days ahead of your visit to the Ranch
Gate Price $19.99 + HST
Price includes a FREE any size/any color pumpkin picked in the pumpkin patch