Summer Fun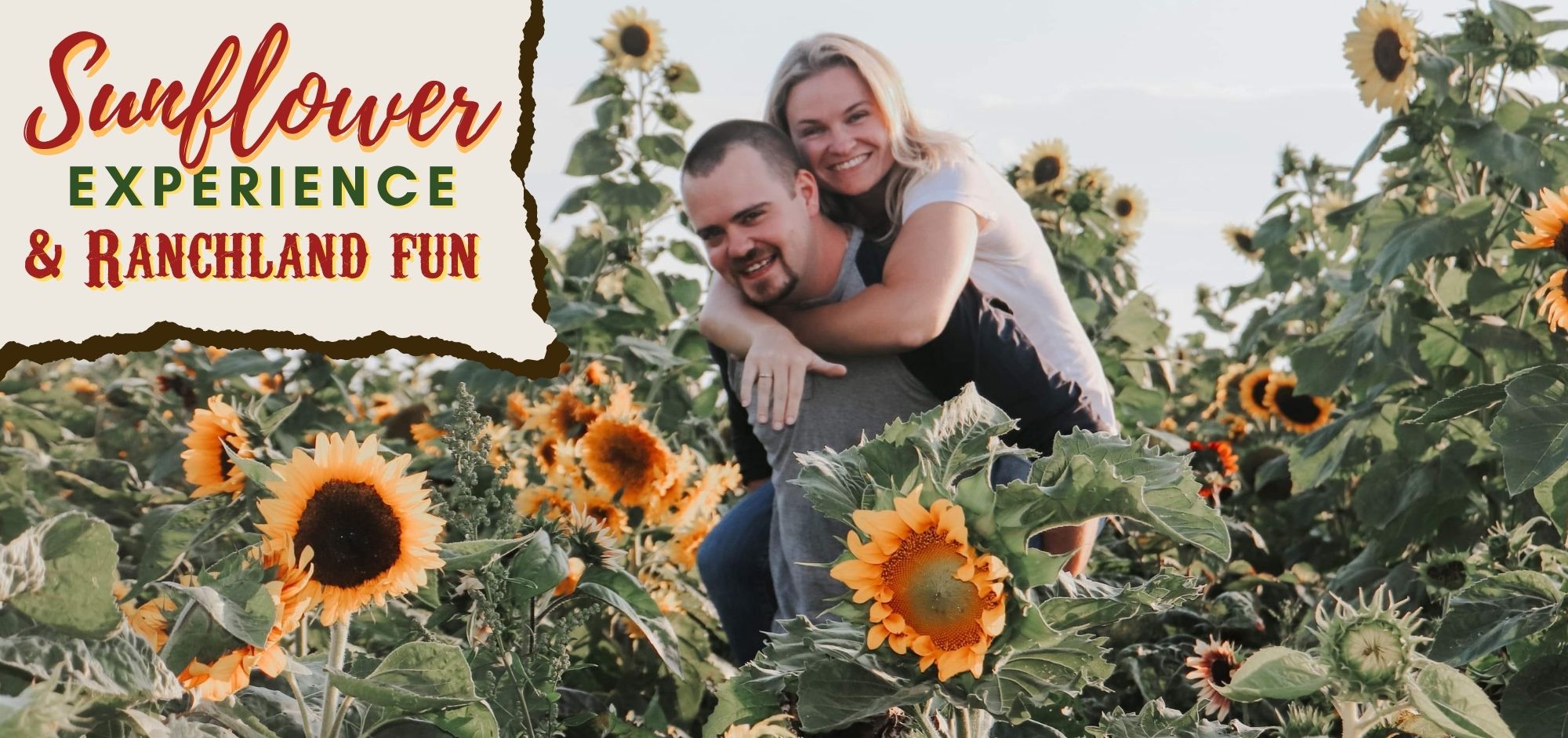 2023 Dates & Prices will be coming soon
Welcome to our 2022 Sunflower Experience
July 29 to September 5
Enjoy a safe, outdoor farm experience in the midst of stunning sunflowers and gorgeous cut flowers.
Your Sunflower Experience includes:
A scenic wagon ride to the back of the Ranch
Meander through 10 acres of 60 different varieties of beautiful cut flowers and experience peace and tranquility in the quietness of a large field.
Take loads of pictures to capture memories of your day.  Unique props throughout the field provide amazing photo backdrops.
Pick your favourite sunflower to take home.  Snippers, bags and water are provided in the field tent.
Purchase a decorative bucket and fill it to the brim of sunflowers and cut flowers
Enjoy 25+ activities in Ranchland (included in your admissions price).  Click here to see all the fun activities
Experience the thrill of going down the 500′ Slip'n'Slide (additional fee)
Ride a horse or pony (additional fee).  Book your ride at the gate.
Pricing
Sunflower Experience
Youth & Adult Pass (10+)
Tuesday-Friday Gate Price $22.00 starting as low as $15.99 (29% off if booked 30+ days in advance)
Saturday Gate Price $24.00 starting as low as $17.99 (29% off if booked 30+ days in advance)
Discount decreases when booked closer to date of visit
Kids Pass (2-9)
Tuesday-Friday Gate Price $18.00 starting as low as $11.99 (35% off if booked 30+ days in advance)
Saturday Gate Price $20.00 starting as low as $13.99 (35% off if booked 30+ days in advance)
Discount decreases when booked closer to date of visit
Slip'n'Slide Pass (42"+)
Gate Price $13.00 starting as low as $10.99 (15% off)
Book online for maximum savings