Home Page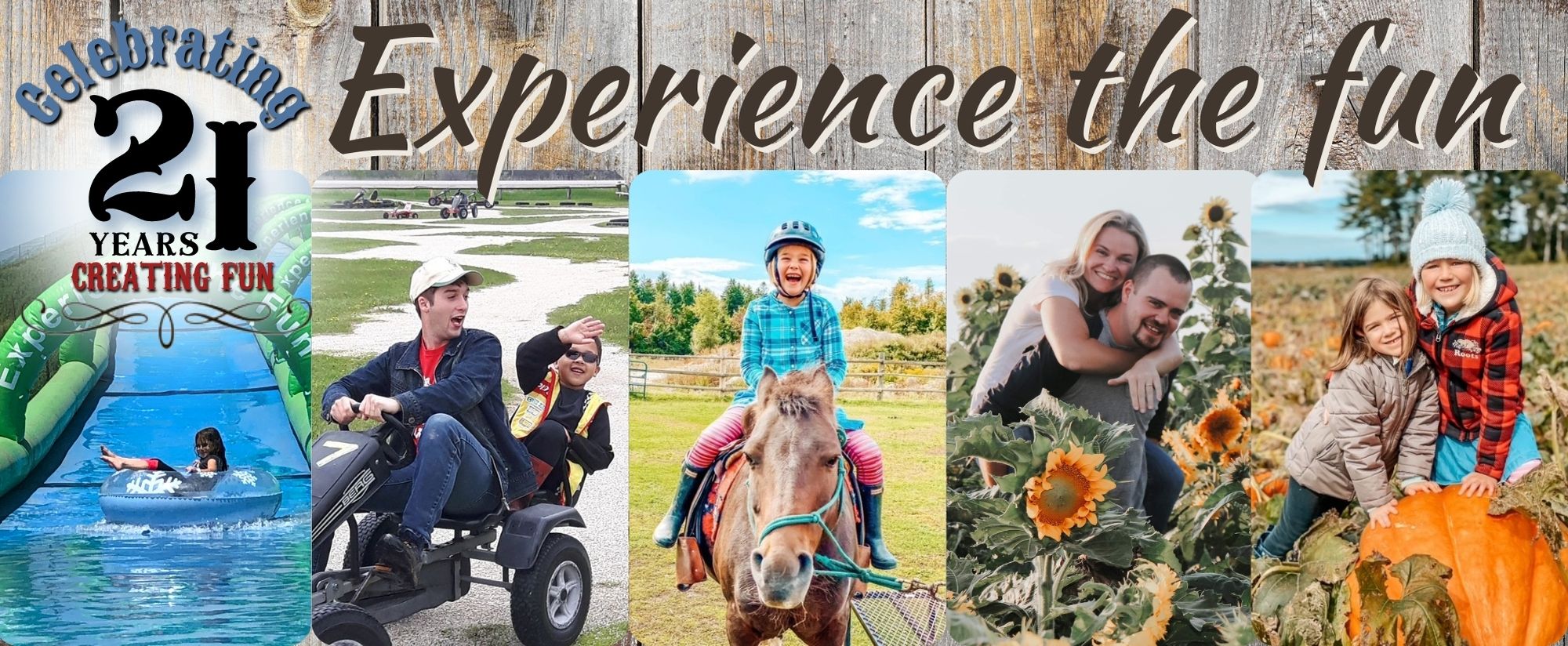 We LOVE Creating FUN for YOU!
Enjoy over 25 activities to keep you and your family entertained for hours!  NEW in 2021, 500' Slip'n'Slide.
Experience the seasons on the farm with our Sunflower & Lavender Experience in the summer, and Pumpkin Mania in the fall.
Located just 25 minutes north of Barrie, east of Collingwood, and south of Midland, and only 10 minutes east of Wasaga Beach, Ontario, our guests have enjoyed seeing the Ranch grow and add new activities since it's inception in 2002.
Rounds Ranch is the perfect venue for school field trips, birthday parties, corporate picnics, group events and day camp venue.  Rounds Ranch is a family owned business with an amazing team that pour their heart into creating smiles on every guest's face.
Rounds Ranch – Every Farm Has A Story….
Welcome To Ours
Rounds Ranch began when we, Ken & Geri Rounds, purchased the farm in December, 2001.  The 125 acre farm had a house, an old barn and a small shop.  Our vision for the farm was to invite the public to experience farm life through education and having fun.  To learn about how we transformed this simple old beef farm into Rounds Ranch click on our video below.